See on Scoop.it – Yellow Boat Social Entrepreneurism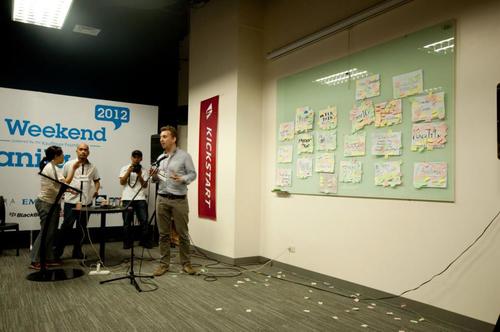 here is my new friend Christian Besler of Global Telecom and StartUp Weekend Manila! Mindanao Educational StartUp Weekends PhilippineFundsfor LittleKids and other Mindanao StartUp Weekends cannot be far behind.
Christian Besler;" I am all in for a SW event down in the South, particular Davao. How can we make this happen? Most important is always the venue. Any suggestions for Davao?
Some words regarding myself. I work for Globe Telecom's / Ayala's Early-Stage Seed Fund / Incubator called Kickstart Ventures."
Alright! SWM was another sheer success! I am keen to get one in Davao off the ground. How do we make this happen?"
My reply: "I am KEEN to make a StartUp Weekend in Mindanao a success too!! Jay Jaboneta PhilippineFundsfor LittleKids Victor Sapar Angel Abella Leah Valle Nicolas Durand Magali Dutilleux Fernand Dutilleux Antonio Ingles what are your thoughts?
Anton Mari H. Lim Caroline Lim others what are yours thoughts?
Cecilia B. Labustro StartUp Weekend in Surigao orAgusan .. anywhere in the CARAGA region is possible. Very possible. Christian Besler wants YOUR help to make it happen. He works for work for Globe Telecom's / Ayala's Early-Stage Seed Fund / Incubator called Kickstart Ventures." @startupmanila
http://manila.startupweekend.org/2012/04/30/the-winners-of-swm-2012
See on www.facebook.com