Via Scoop.it – Yellow Boat Social Entrepreneurism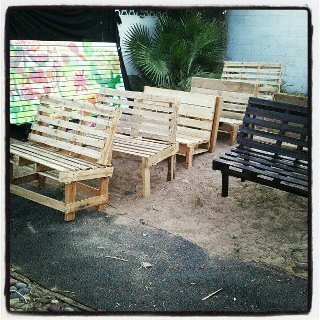 We need manpower to help with the Construction committee of Greener Blocks. Know anyone who can help? If so, please contact Brandon Wiegand and or Ciara Byrne.
We are less than 10 days out from the beginning of Build a Greener Block. We need 70 volunteers to build the site – so far we have 7! We need to know ASAP when you can volunteer otherwise to be honest we will not be able to move forward.
here is part of a message recently received from Kat Welniak our Head of Construction:
However, in order to pull this off, we have to BUILD it first. That means that I need people to commit to Wednesday – Friday as well.
We have an awesome event that will start to transform the way in which people think and live in this community, and we can't do it without a lot of commitment from everyone. We need as many volunteers as we can find to help! We don't have any restrictions – you can be the craziest, zaniest, youngest, oldest, ironic, iconic, sanest, boring-ist, funnest person or people in the world. We will find a way for you to help. You can have any skill set or not – we are going to help you do it. So, you don't have to be a master carpenter, brain surgeon, or rocket scientist to qualify your help – You just have to have a passion for this cause!
So, please sit down for 10 minutes, look at your schedules and that of your best of others (wife, hubby, kids, mom-in-law, dad-in-law, the milkman, whomever), and reply back with an email of when you can help?
https://www.facebook.com/rick.passo/posts/274665085955719?notif_t=share_comment
Website http://www.indiegogo.com/greenerblocks
http://ayloo.net/stream/444/green-jellyers