Via Scoop.it – Yellow Boat Social Entrepreneurism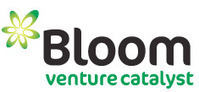 Bloom – Venture Catalyst – crowdfunding for everyone…
We are feisty forty-somethings bucking the trend of trendy twenty-somethings at the heart of the social revolution.
We have started businesses, grown businesses, lost businesses and started all over again. We have experience of success, reward, failure, excitement, frustration and the challenges of starting a business venture from scratch.
So who better to help you startup?
We are passionate about helping people achieve their goals, whether that's starting a business, creating a prototype, launching a social enterprise or even a community project.
So, with everything we have in our arsenal of experience, we will help you build support and raise the cash you need from the crowd.
And when we've helped you, all we ask is that you return the favour, spread the word, tell others about Bloom and when you've got a spare £ or two, pop back and support someone else as they start their adventure.
https://www.facebook.com/BloomVC