Via Scoop.it – Yellow Boat Social Entrepreneurism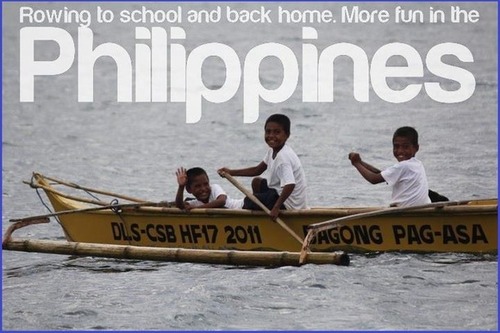 What can a single Facebook status do? Let me rephrase that. What can a single Facebook status accomplish?
The Yellow Boat Project wasn't planned at all. While some organizations and movements for social good are all about PR and fundraising, the Yellow Boat Project started with a single Facebook shout-out. They were able to raise almost $500 in 2 hours. Within a week, they accumulated a $1600 to start helping kids of the remote area. It's a good start, and before Jay knew it, companies and entrepreneurs were interested to help him out with the noble intention of getting the kids in school.
It's an irony in this age of instant connectivity. While some of people have the convenience of learning in an online classroom, there are some who will strive for better education even if it means swimming from home to school. The Yellow Boat Project is one of those examples that make social platforms a tool for good. Jay Jaboneta is one of many catalysts who are utilizing social media for the greater good of society itself. People like him are making heroes out of every company, entrepreneur, and person to do good using social media.
Perhaps, this is what the true essence of social media is all about.