Via Scoop.it – Yellow Boat Social Entrepreneurism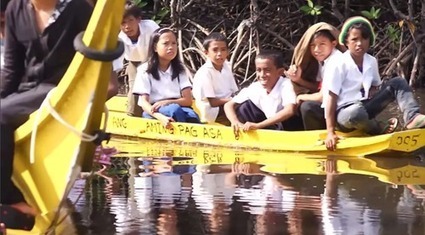 It started with a post in a Facebook wall over a year ago.
Jay felt so much compassion upon learning that some kids in Zamboanga needed to swim about a kilometer everyday just to make it to school. That was sometime October 30, 2010. It moved him so much that he asked for help in building a boat for these kids. Jay Jaboneta shared the good news of the first boat sometime April . The first boat was actually out March 27, 2011.
It touched me so much that I posted "A facebook wall post that changed the lives of 200 kids in Zamboanga" on April 11 , 2011. It has gone beyond 200 kids. Three communities have been helped with this project and a lot more need help.