Via Scoop.it – Yellow Boat Social Entrepreneurism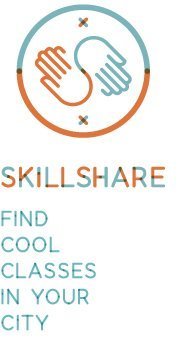 About
Skillshare is a community marketplace to learn anything from anyone. Learn more about what we do at: www.skillshare.com.
Mission
Our mission is to transform education by empowering teaching and democratizing learning.
Company Overview
Skillshare is a simple solution to the problem our education system faces today: people aren't learning in a way that inspires them. We believe passion should dictate curriculum, not institutions. People can offer classes to others on any type of skill, from baking cupcakes to raising startup capital.
http://www.skillshare.com
http://blog.skillshare.com
http://www.twitter.com/skillshare