Via Scoop.it – Yellow Boat Social Entrepreneurism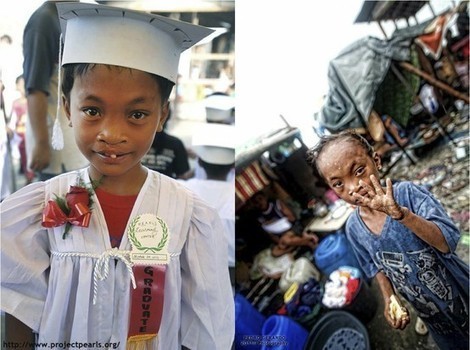 $10 Will provide a hot meal to 10 malnourished Ulingan children – Scholarships for the Children of Ulingan…
http://www.globalgiving.org/projects/scholarships-for-the-children-of-ulingan/
MessagText GIVE 10228 to 80088 to donate $10 to Scholarship for the Children of Ulingan.
What is the issue, problem, or challenge?
Because their families live way below the poverty line, their parents do not have the means to support all the educational needs of their children, no matter how hard they work at the charcoal factory and/or at the nearby dumpsites. The children have no choice but to also work to help augment the household income so that no one in their families dies of starvation.
How will this project solve this problem?
The PEARLS Scholarship Program Project will give these children the opportunity of getting a formal education. The project will provide these children school uniform, school supplies, school meals. Tutorial and homework help is also provided. Opportunities to write to their sponsor and build and foster mentor-mentee relationship.