Via Scoop.it – Yellow Boat Social Entrepreneurism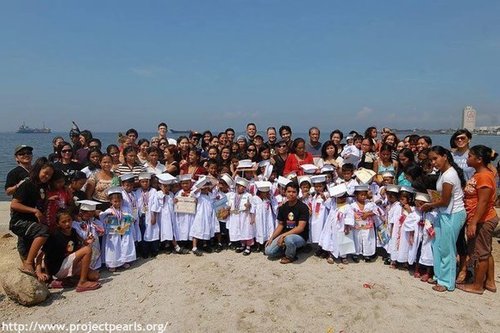 Project Pearls
"Walk with the dreamers, the believers, the courageous, the cheerful, the planners, the doers, the successful people with their heads in the clouds and their feet on the ground. Let their spirit ignite a fire within you to leave this world better than when you found it…" ― Wilfred peterson
Join Us. www.projectpearls.org
Helping the poorest of the poor children in the Philippines to have a better life by providing them with PEARLS:
Peace, Education, Aspiration, Respect, Love, Smile.
Our Story
Founded in 2008 by mother and daughter, Melissa Villa and Francesca Villa Mateo, initially to help Melissa's deaf and mute childhood friend and daughters who are living in a squatter area. Melissa helps in sending her friend's daughters to school. Realizing that their extra savings in dollars go a long way in the Philippines, they started sending school supplies to other school children living in different slum communities. In the summer of 2010, Melissa was introduced to the children of Ulingan by photo journalist, Sidney Snoeck. Since then, the focus of Project PEARLS' outreach efforts is in Ulingan, a slum and garbage dumpsite community where over 400 families contend all day with the heat, fumes, dust, stench, flies, mosquitoes and vermin. Project PEARLS, under the leadership of Melissa's brother, Juan Villa has a weekly Feeding Program, Scholarship Program and quarterly Medical Mission in Ulingan.