Via Scoop.it – Yellow Boat Social Entrepreneurism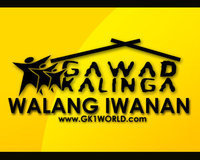 It is such a rare source of pride that a home-grown initiative is placing the Philippines, and Filipinos, on the special map of achievers and game-changers in the global community. A special 2012 awardee of the Skoll Foundation is Gawad Kalinga as an outstanding global model of social entrepreneurship and especially cites its capacity to draw out the best of people. Volunteerism grounded on the nobility of the human spirit has allowed Gawad Kalinga to help hundreds of thousands of the very poor and building up a collective concern poised to help millions more. BBC's One Square Mileprogram has already interviewed Tony Meloto and Luis Oquinena, Chairman and Executive Director respectively of GK, and will air this globally on April 6.
Yes, there is much to complain about, much to attack. There is also so much to admire, to be inspired at, and to invest one's life for.