Via Scoop.it – Yellow Boat Social Entrepreneurism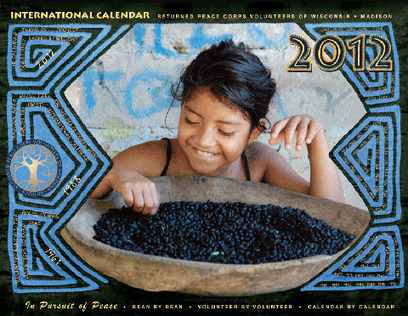 We are Madison, Wisconsin's Returned Peace Corps Volunteers group.
Since 1961 more than 200,000 Americans have spent time serving in communities overseas. Many returned home wishing they could do more. For the last 25 years, the Returned Peace Corps Volunteers in Madison, Wisconsin have been producing the International Calendar. It features countries where Volunteers have served. Net proceeds from International Calendar sales – more than $1 million since 1988 – have been donated to community projects around the world.
Swinging into action. The work done by Volunteers while in-country and the support of local projects made possible by calendar sales have immeasurable value. You can be part of the action and benefit your own group projects at the same time by ordering International Calendars for your next fundraiser.