Via Scoop.it – Yellow Boat Social Entrepreneurism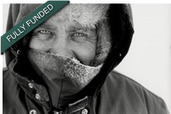 On Emphas.is photojournalists pitch their projects directly to the public. By agreeing to back a story, for a minimum contribution of $10, you are making sure that the issues you care about receive the in-depth coverage they deserve. In exchange you are invited along on the journey.
NEW: The Emphas.is Book Collection
In 2012 we are taking the Emphas.is concept one step further by introducing Emphas.is Books. You can now help make a photography book project see the light simply by pre-ordering a copy. Your copy will be a signed and numbered collector's edition accompanied by a print.